Comparison of VHF data links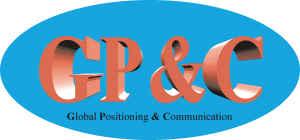 Get the 77 pages full report as a MS WORD document (6.6 Mbyte) or
Get the 77 pages full report as a PDF document (2.0 Mbyte) or
Get the 77 pages full report as a MS WORD document in ZIP-format (605 Kbyte)
---
Choosing the right VHF data link technology for commercial aviation air traffic services

by

Melwyn Savio Pereira

(e-mail: melwyn.pereira@colorado.edu

)

A thesis submitted to the

Faculty of the Graduate School of Engineering at the

University of Colorado in partial fulfillment

Of the requirement for the degree of

Master of Science

Telecommunications

May 2002

This thesis for the Master of Science degree by

Melwyn Savio Pereira

Has been approved for the Program in Telecommunications

By

Harvey Gates

Frank Barnes

Scott Savage

Gerald Mitchell

The final copy of this thesis has been examined by the signatories, and we find both the content and the form meet acceptable presentation standards of scholarly work in the above mentioned discipline.
Abstract
Choosing the right VHF data link technology for commercial aviation air traffic services.
Thesis directed by Dr. Harvey Gates.
The Very High Frequency (VHF) Amplitude Modulation (AM) channel used for voice communications among air traffic control and commercial airline pilots is congested. This contributes to National Airspace System (NAS) system inefficiencies such as aircraft delays, diminishing airline profits and most importantly a compromise in the safety of passengers and flight crew. Although there are elaborate data linking designs in progress to address these problems through concepts such as Free Flight, Satellite-based Air Traffic Management Systems, etc., it could be years before a data link is implemented. Because a data linking solution is critical to the safety and efficiency of airline operations, VHF data link (VDL) technology should be immediately implemented to provide effective and reliable communications between pilots and air traffic controllers.
The three competing digital data link technologies are VDL modes 2, 3 & 4. VDL mode 2 and mode 3 are considered to be primarily communications solutions while VDL mode 4 also offers surveillance capabilities. First, VDL mode 2 provides a data rate that is ten (10) times faster than the current ACARS system; however, it uses the carrier sense multiple access (CDMA) protocol to access the channel. Second, VDL mode 3 (NEXCOM) has the ability to transmit and receive digital voice and data through the time division multiple access protocol (TDMA). However, if it were to transmit data exclusively, it would use the CSMA protocol. Lastly, VDL mode 4 provides digital data as well as provides a built-in surveillance capability. It uses the self-organized time division multiple access (STDMA) protocol to access the media, which is more efficient than CSMA for channel access. Also, it's surveillance capabilities allow future air traffic initiatives such as Free Flight to be seamlessly accommodated. Consequently, VDL mode 4's should be considered as the right data link technology for commercial aviation air traffic services.
---
Get the 77 pages full report as a MS WORD document (6.6 Mbyte) or
Get the 77 pages full report as a PDF document (2.0 Mbyte) or
Get the 77 pages full report as a MS WORD document in ZIP-format (605 Kbyte)
---
Seach words: GPC Systems International AB, GNSS-Transponder, GNSS Transponder, GP&C Transponder, GPS-Transponder, STDMA data link, SOTDMA, ICAO VDL Mode 2, ICAO VDL Mode 3, ICAO VDL Mode 4, ADS-B broadcast, Surveillance, Mode S Squitter, GPS-Squitter, AMASS, ASDE, TCAS, CDTI, DGPS, DGNSS, GBAS, LAAS, ICAO/AMCP, RTCA Task Force 3, Free Flight Steering Committee, Flight 2000, CNS/ATM, NEAN, NEAP, NAAN, FARAWAY, SUPRA, MAGNET-B, FREER, PETALII, 4S Transponder, AIS transponder, Håkan Lans, Hakan Lans, Melwyn Savio Pereira, http://www.gpc.se, http://www.gpc.se