ICAO/AMCP 7 paper (3) presented by Russia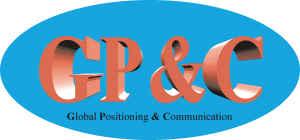 ---
Get the document as a MS WORD document
---
AMCP-7/WP__
AERONAUTICAL MOBILE COMMUNICATIONS PANEL (AMCP)
SEVENTH PANEL MEETING
Montreal, 22-30 March, 2000
Agenda Item 2: Development and validation of draft SARPs for the VDL Mode 4 system, Including the manual on technical details and the implementation manual
RUSSIA IS PREPARING TO PARTICIPATE IN "SOUTHERN RING" PROJECT
Presented by V. Bondarenko, the Russian Member
Southern Ring project means the promotion of CNS/ATM technologies in whole and GNSS and ADS-B tools in particular towards the countries of the southern ring of Russia: Moldova, Armenia, Azerbaijan, Georgia, Kazakhstan, Turkmenistan, Uzbekistan, Tajikistan, Kyrgyzstan, and Mongolia. One of parts of the project foresees ADS-B demonstration activities in several southern ring countries. While the project was being prepared Swedish CAA and Federal Service of Air Transport of Russia had conducted negotiations. Russia is ready to organize flights of an aircraft equipped with ADS-B system based on VDL Mode 4, including the delivery of ground equipment, its prompt deployment in ATC centers of selected southern ring countries and flight demonstration of benefits realized through the application of ADS-B and GNSS. The project also studies problems associated with EGNOS system. Preliminary talks concerning the possibility to use GPS and GLONASS signals for ADS-B based on VDL Mode 4 in particular, took place.
Recommendations
The use of ADS-B based on VDL Mode 4 for southern ring countries seems rather promising. Lack of SARPs will serve as an obstacle for the promotion of ADS-B use in said region.
Experts' group is proposed to recommend SARPs and Manual on Detailed Technical Specification for VDL Mode 4 to be adopted at ANC.
---
Last update: april 01, 2000.
Seach words: GPC Systems International AB, GNSS-Transponder, GNSS Transponder, GP&C Transponder, GPS-Transponder, STDMA data link, SOTDMA, ICAO VDL Mode 2, ICAO VDL Mode 3, ICAO VDL Mode 4, ADS-B broadcast, Surveillance, Mode S Squitter, GPS-Squitter, AMASS, ASDE, TCAS, CDTI, DGPS, DGNSS, GBAS, LAAS, ICAO/AMCP, RTCA Task Force 3, Free Flight Steering Committee, Flight 2000, CNS/ATM, NEAN, NEAP, NAAN, FARAWAY, SUPRA, MAGNET-B, FREER, PETALII, 4S Transponder, AIS transponder, Håkan Lans, Hakan Lans, Håkan Lantz, Russia, http://www.gpc.se, http://www.gpc.se